Get the highest possible standard of Private in home aged care in Melbourne with Easy Life Home Care.
We provide private in home aged care support services for elderly clients to help and reinforce their independence at home. We work closely with our aged care clients to discuss their requirements, this enables us to make sure that they get the best level of care while adhering to the values of respect, integrity and trust.
We understand that every individual is different and has unique needs. Therefore, we personalise our services to your requirements. You can request us to customise your care plan with regularly scheduled care or round the clock support.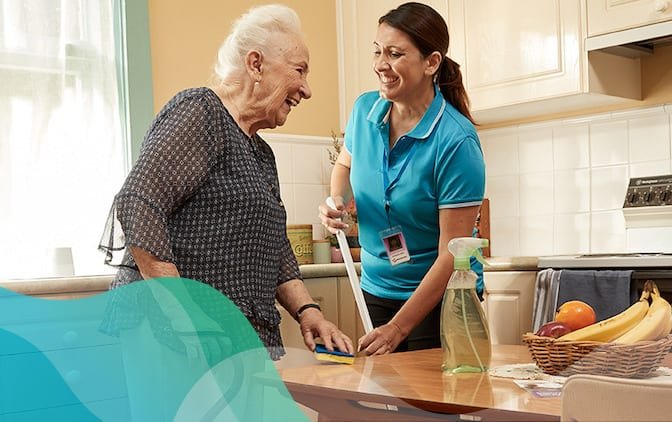 Whether you need help with medication, assistance with shopping, somebody to talk to or just some help around the home, our qualified staff is there for you.
Easy Life Home Care will regularly follow up with each client and their families to ensure that the care they receiving as per their expectations and fulfils their need.
At Easy Life Home Care, we provide extensive care and numerous services to support our client's health and well-being. Also, check our FAQ section for more details.
Our staff assists clients with showering, dressing, toileting, personal hygiene and grooming keeping client dignity and respect on priority.
Assisting and transporting clients to special events, morning tea, lunch, afternoon tea, dinners, medical appointments, shopping and various social functions including visiting family & friends.
Staff will provide assistance with meal preparation, help with laundry, changing beds, pet care and assistance for paying bills etc.
To reduce social isolation, support is offered for you to attend indoor and outdoor activities, have someone to chat with or go out and enjoy a local cafe atmosphere.
Assisting client with transport for pickup or drop off from the requested location.
To minimise isolation stress we can organise a phone chat or a video chat with experienced support worker keeping client privacy in mind.
Easy Life Home Care can provide qualified staff to care round the clock as per client need and requirement of active night support or sleepover support.
We offer in-home respite care to assist in managing your loved ones better in the long term. Respite care offers carers time to participate in activities, social events and manage day-to-day responsibilities. The client will be given the opportunity to engage in internal or external activities if they wish to do so.
We provide household cleaning service to ensure that our clients feel relaxed and comfortable in a clean and tidy environment.
Home & Garden Maintenance
Our service provides assistance to keep your gardens tidy and the maintenance of the home is offered if needed.
We can organise support worker to assist clients with exercise, walking, hydrotherapy as per recommended by client Physio or OT.
Provision of support via nursing staff for medication management and wound management. Nursing staff can provide post-hospital visits as required and palliative care input.
We recognise that living with dementia is a deeply challenging and soulful experience for individuals and those who are close to them. Our carers provide comprehensive care support to those experiencing dementia and help them to remain in their own home for as long as possible.
Our team of carers are fully safety screened and quality checked. All our worker received specific ongoing training to constantly upgrade their skills. This enables them to meet the client's needs and requirements.  We are passionate about people and encouraging our staff to grow and develop. Our staff attend compulsory and comprehensive induction program, where they are trained following all Easy Life Home Care Policies and Procedures.